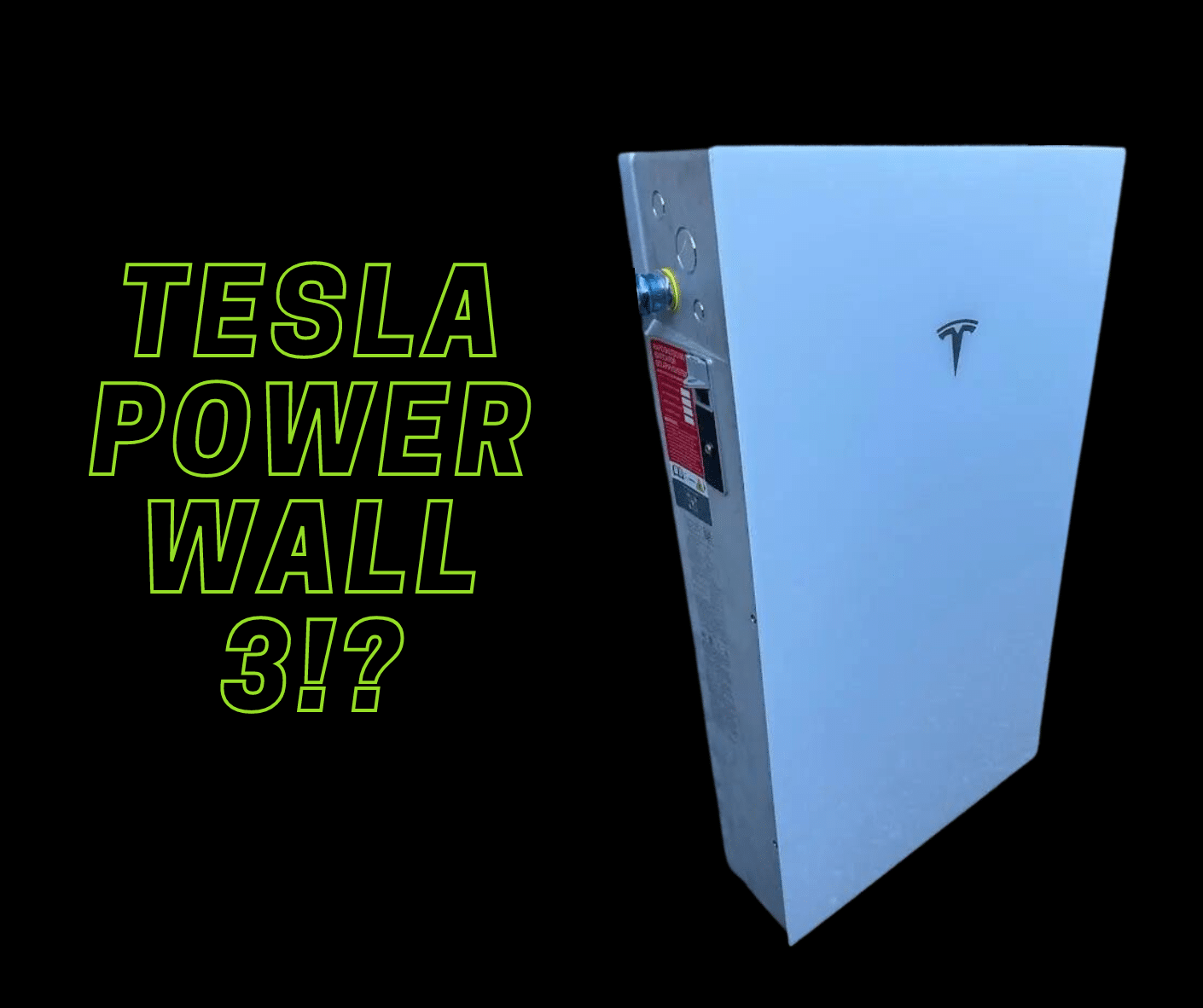 Since their launch in 2015, Tesla's Powerwall home batteries have gained renown and are now the most popular residential battery storage unit in the market. But Elon Musk promised that the company's energy division is going to grow even more quickly than its automotive arm. The upcoming launch of the Tesla Powerwall 3 confirms Musk's pronouncement and promises more good things for the industry.
Although Tesla has been tight-lipped about its brand new battery storage unit for residential solar users, the product is expected to hit the stores in Spring 2023.
Initial investigative reports have revealed that Tesla has spared no effort in making the Powerwall 3 "easier to install with better aesthetics and higher performance."
So what will the Tesla Powerwall 3 bring to the table, and what does it mean for homeowners seeking energy resilience? Let's find out.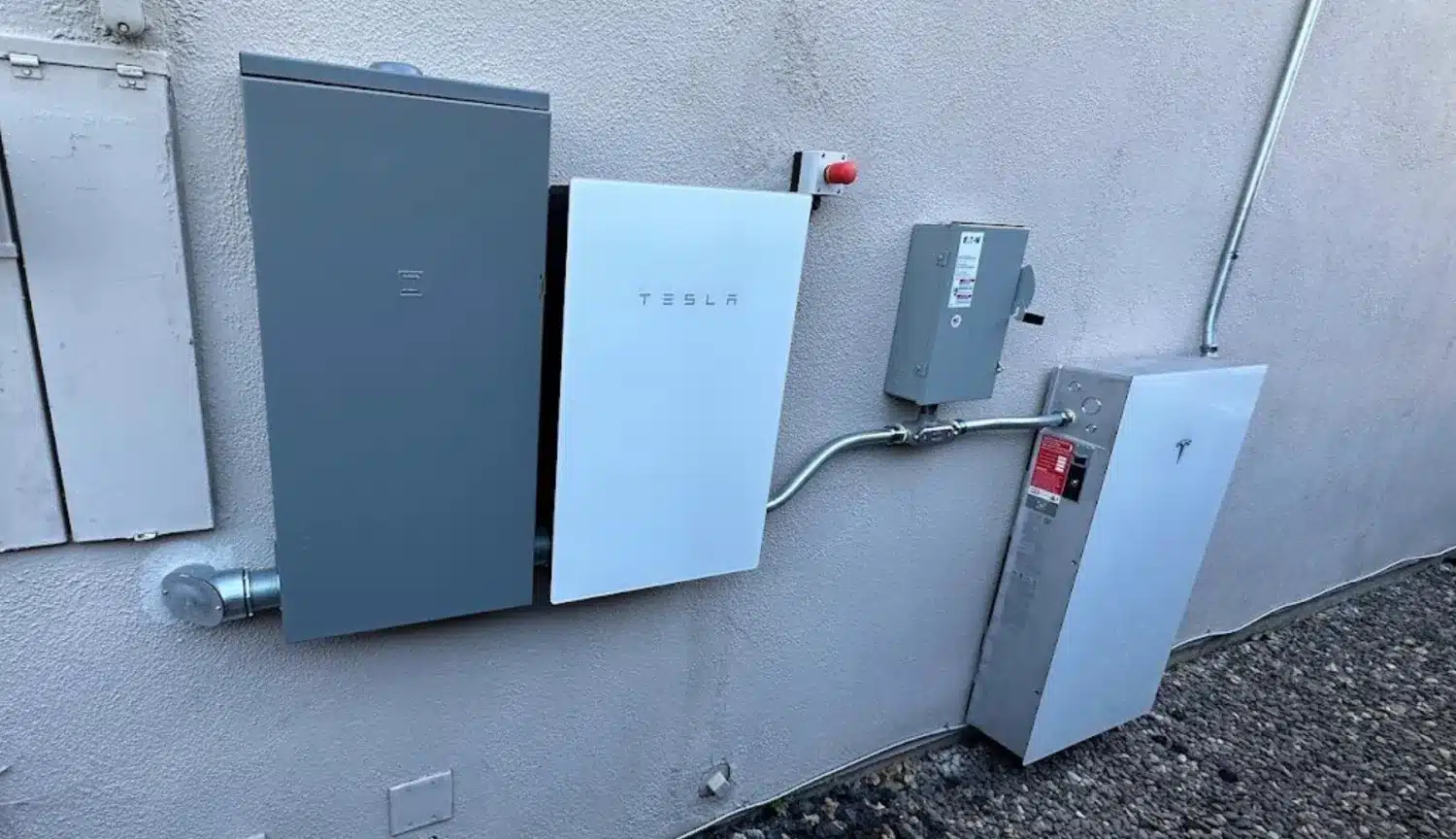 Tesla Powerwall 3: At A Glance
Battery

Prismatic Lithium Ion Phosphate

Energy Storage Capacity

13.5kWh

Continuous Output

11.5kW

Peak Output (10 seconds)

15.4kW

Mounting

Walls or floor, stackable up to 10 units

Size

62.8 inches x 29.7 inches x 6.3 inches

Warranty

10 years (projected)
Powerwall 3 is Tesla's latest addition to its line of integrated battery storage systems built to provide homeowners energy independence. Like its predecessors, the battery energy storage unit (BESS) is versatile enough for grid-tied and off-the-grid users.
This system has the standard 13.5kWh of storage capacity, which means it can easily provide backup power to an average American household for 13 to 16 hours.
This BESS can be easily recharged using solar energy when the solar array produces power during the day or under good weather conditions.
There are a few other factors that make the Powerwall 3 a leaner and meaner storage system:
With a projected continuous power output of 11.5kW, Powerwall 3 certainly beats Powerwall 2 (5kW) and even the Powerwall+ (9.6kW) when it comes to performance. That's a 20% increase in power output compared to the Powerwall+ and it's a massive upgrade.
Consider the increased continuous power output alongside the Powerwall series' standard 90% roundtrip efficiency, and you have an incredibly powerful battery. The enhanced output translates into better performance and even gives you the freedom to connect electronics with higher power consumption or use the backup power for longer periods.
So if you experience a power outage during a snowstorm, you can bank on your Tesla Powerwall 3 to keep the heater running for as long as you need.
It has a definitive benefit even if you're a grid-tied user—the more power you can send back to the grid, the more you can save. If your locality has a not-so-great net metering plan or high Time of Use (ToU) rates, the Tesla Powerwall 3 can help you make the ultimate savings on your utility bills.
On the whole, Powerwall 3 can be very economical. You do not need multiple units to sustain your household's power consumption. While you may have had to stack up three to five units of the Powerwall 2 for a truly efficient solar setup, only one or two units will get the job done with the new model.
Powerwall 3 is five inches smaller and roughly 25% slimmer than the Powerwall 2. The physical form factor can only be evaluated once Tesla releases the model in retail, but such a significant reduction in size bodes well for it.
A more compact design is bound to have more utility because the storage unit can be installed in smaller spaces. The shift to prismatic lithium ion phosphate cells potentially plays a huge role in this significant upgrade. These cells are highly efficient at storing solar energy. Furthermore, they significantly reduce thermodynamic losses that usually affect solar batteries.
So Powerwall 3 is able to store more solar energy in less space, adding to the overall productivity of the unit.
Tesla is reportedly using die-cast aluminum with welded sealing to give Powerwall 3 a sleek and minimalist appearance. While almost all of Tesla's solar products score exceptionally well in terms of aesthetics, Powerwall 3 may just be the most handsome of the lot if it turns out as promised.
As evident in these small but significant upgrades, Tesla has taken its promise of better aesthetics and higher performance very seriously.
Powerwall 3, because of its compact design, can be wall or floor mounted, depending on your preferences or the layout of your home. You can stack up to 10 units of the battery to ramp up your power storage and futureproof it for your increasing energy needs.
You can also install the battery system without too much fuss or technical help.
Simply download and install the Tesla app on your Android or iOS device to track the Powerwall's performance. The app gives you the freedom to oversee and optimize your energy usage even if you're not at home.
Powerwall 3 is compatible with all Tesla solar panels and solar roofing solutions.
Tesla is yet to disclose the price of the Powerwall 3. But keeping the upgrades in mind, you can expect it to cost more than the previous models.
Powerwall 2 currently sells for $9,200 per unit. So Powerwall 3 may cost $10,000 or more.
Note that Tesla currently sells two or more units at discounted rates. The same may be true of the newest model.
Solar batteries cost $9,000 to $23,000 on average. So the Powerwall 3 can hopefully be an affordable but high-performing model that homeowners can bank on.
Should You Go For The Tesla Powerwall 3?
There's no denying that Powerwall 3 is an incredibly promising and powerful addition to Tesla's arsenal of battery storage systems. Newer features that will be revealed once the product is launched will certainly make its case stronger. But given the information available at present, should you consider upgrading your battery storage system to the Powerwall 3?
Since it promises to be such a powerful performer, it's worth taking a shot at upgrading your current energy storage system with Powerwall 3. And if you're just now planning to go solar, you should factor in the Powerwall 3 into your initial investment.
New solar user or old, everyone needs reliable battery storage.
As the uncertainty surrounding utility rate increases worsens by the day and net metering laws become unpredictable, you need to futureproof your home for your energy needs. That's exactly what the Tesla Powerwall 3 can do for you.
So if you already have a solar set-up in place, augment it with a power-packed storage unit.
Initial research shows that the Tesla Powerwall 3 provides 20% more continuous output even though it takes up less space. The model is also designed to be aesthetically pleasing and versatile enough to blend with most modern architecture.
Although the investment might turn out to be a hefty one, the Powerwall 3 seems to be worth it in the long run.
You can still claim federal tax credit on your purchase to make the most bang for your buck. Consult your solar adviser to learn more about funding your Powerwall 3 investment before it is released in the market.